Presented by Joe Houlihan, SPPL, Renee Grassi, DCL, Gao Yang, SPPL and MELSA/Minitex

Public libraries have a mission to serve and include all members of the community, including teens with disabilities. Renee Grassi, Joe Houlihan, and Gao Yang will help you learn more about this topic by sharing their own experience serving teens and young adults with disabilities in public libraries.
Our presenters talked about how when we think about the "Libraries are for Everyone" logo we should remember people with disabilities and that equality-making sure everyone has the same is not always equity.
Barriers to Library Visits:
Transportation

Perception of Service-May have had a bad experience in the past.

Language-Communication difficulties, may be nonverbal

Attitude of staff and customers

Caregivers may be anxious about letting loved one with a disability be out on their own, can be hard sometimes to allow natural teen-parent separation

Different cultural attitudes towards disability, may be anxious/reluctant to go out in public (DCL trying to reach out to Somali community)

Families with loved ones with disabilities/people with disabilities, may have busy schedules, can be tricky to reach.
To define
invisible disability
in simple terms is a physical, mental or neurological condition that limits a person's movements, senses, or activities that is invisible to the onlooker. Unfortunately, the very fact that these symptoms are
invisible
can lead to misunderstandings, false perceptions, and judgments.
Examples of Programs/Services/Outreach:
Focus Beyond
Story Hour Program (Presented by Gao Yang-SPPL)
A Sensory-enhanced story hour with Focus Beyond students on a weekly basis.

Typically 4-8 students with 2-3 teachers and parprofessionals

45-60 minutes long
Connecting with Teens
See the teen, not the disability

Speak directly to the teens

Be patient when waiting for a response (think about use of visuals and other means if verbal responses are difficult)

Maintain an open mind about what a teen can or cannot do.

Find interactive ways to engage with teens and make stories come alive in ways they can touch, see, taste, smell, and hear. (books,

adapted books and stories

(see also

Unite for Literacy

)-flannels,

storigami

are examples, movements, songs,

sensory activities

, also can find lots of ideas on

Pinterest

,

arts and crafts

activities
Helpful Tips
Form a relationship with the teacher and/or paras, they know their students well
Track your story plans, save what you did and rate how it went, can use ideas later with different classes, ideas of places to save: Evernote, GoogleDocs, etc.
How to Select Read-Alouds
Look for high interest books that are shorter and simpler
Non-fiction books with great pictures
Picture books with a great story and short fiction stories
Can be used to discuss science and other subjects/topics, emotions
Story Hour Example
Schedule
Read Hiccopatmus
Read Bugtown Boogie
Activity: Talked about the next book: Grandma's Records. Showed and passed around an actual record (couldn't use the library's record player, but try to see if it would work next time.)
Read Grandma's Records (Next time go over the English lyrics of Grandma's song at the end of the book)
Activity: Listened to Grandma's song: En Mi Viejo San Juan (In My Old San Juan)
Read Bawk & Roll
Read The Duck Who Played the Kazoo: Before reading the book, I explained what a kazoo is and that we will be making one. As I read the story. I also used the kazoo to make sound effects. (Next time consider doing the activity first and let students blow the kazoo along with the story.)
If there's still time play a song and kazoo together.
Goodbye song, Kazoo.
Gao also demonstrated how to make a book interactive.
Listen to the Rain
can be made interactive by having participants make wind noises with their mouths or by moving objects, rain, can be made by snapping, tapping and then doing this faster, thunder say "Boom Kaboom", do this as call and repeat and make noises throughout book. Good practice starting and stopping.
Meeting Overview: NCBC is about people getting together and enjoying each others' company and books. Beginning time is spent checking in, socializing, then read together from book, taking turns, assisting each other as needed/wanted, maybe finish about a chapter each time meet. We usually have between 4-10 members (including volunteers/staff). Have 1-2 (can be more) facilitators (can be combination of trained volunteers and staff).
About our members: Most of our current members are in their late teens to early 30's. Some are fluid readers, some may need/want assistance, some are non verbal but enjoy hearing stories and socializing.
Our books: We offer books to choose from for the next session we'll meet. We find books that are either already Book Club in a Bag sets or that the selectors would be interested in creating a BCIB so we can have multiple copies. We look for books that are stories that can be enjoyed by the whole group, not too challenging a reading level, and not too long to get through in a couple of months. Books that we have read and will read can be seen here.
Ideas for books: Hi-Lo Readers, Publishers, Capstone, Stone Arch Books, Saddleback, HIP Books, High Noon Books, Bellwether, Orca Book Publishers
Ways to help readers: Echo Reading-Facilitators read a difficult word and member repeats back or may read whole sentence to read back. Helps with learning words and fluency. Visuals may help members who are more visual thinkers or are non-verbal. You can create or find visuals. We found these for Mouse and the Motorcycle.
Partners: We partnered with the Highland Friendship Club, a non-profit, that organizes educational, social events for teens-adults with disabilities. They promoted our book club among their members.
Why offer NCBC? Fun, easy, chance for people not always included in book clubs to have a chance to get together, hang out, and enjoy books together.
Partnering with Community Organizations:
Be clear about the time available, space, what your program can offer.
Be flexible when you can. If a visiting group needs a space to eat lunch or a snack before/after the program, can you help out?
It can take time to set up partnerships. Celebrate small wins.
In the world of Disability Services, caregivers can change (PCA's, support staff) and this can make attendance spotty at times. Try to make sure that on the library's end you have backup for programs so the library can provide consistent service for when people can make it.
Partnering organizations' missions may not be exactly the same as the library's but there will likely be some similarities and it is important to have activities that help people connect with the community.
Strategies for Program Inclusion: Visuals (Renee Grassi-DCL)
Visual Timers
Visual timers can help teens know when activities will start, end, when it is time to transition.
Visual Choice Board
Choice boards can help teens see what options there are or a schedule for an activity. Como Zoo has created a Visual Schedule that can be used by visitors to their zoo.
The Noun Project and other sources of visuals
The Noun Project is a visual database of icons that can be used as visuals. It has a free membership which allows use (have to cite sources) of icons.
Program Schedules:
Some teens may benefit from knowing the schedule of an activity, what will happen, when it will start, end. Visuals and schedules can help decrease anxiety and help plan ahead.
Strategies for Program Inclusion: Sensory Supports (Library can provide or allow teens/caregivers to bring)
Noise canceling headphones (Can help teens who are sensitive to background or louder noises)
Essential Oils (Can help with calming, energy level)
Fidgets (Can help teen to have something to hold on to and do with their hands to help with concentration, listening, sitting still, anxiety)
Weighted Blanket: Deep Pressure can help some teens better focus and participate in seated activities.
Strategies for Program Inclusion: Seating (Different types of seating/supports can help teens better participate in seated activities, help with ability to stay in seat and focus)
Wobble Stools
Wedge Seat
Balance Cushions
Backjack Chair
Strategies for Program Inclusion: Apps
Book Creator
Idea: have teens write stories about their own life experiences.
Strip Designer
Idea: Have teens create their own comic strip using photos they take
Quick Cues
Idea: Offer an Ipad during programs and provide app to teens who need help coping or navigating social situations.
Tico Timer
Idea: Offer a visual timer for teens participating in an activity in library programs.
Go Animate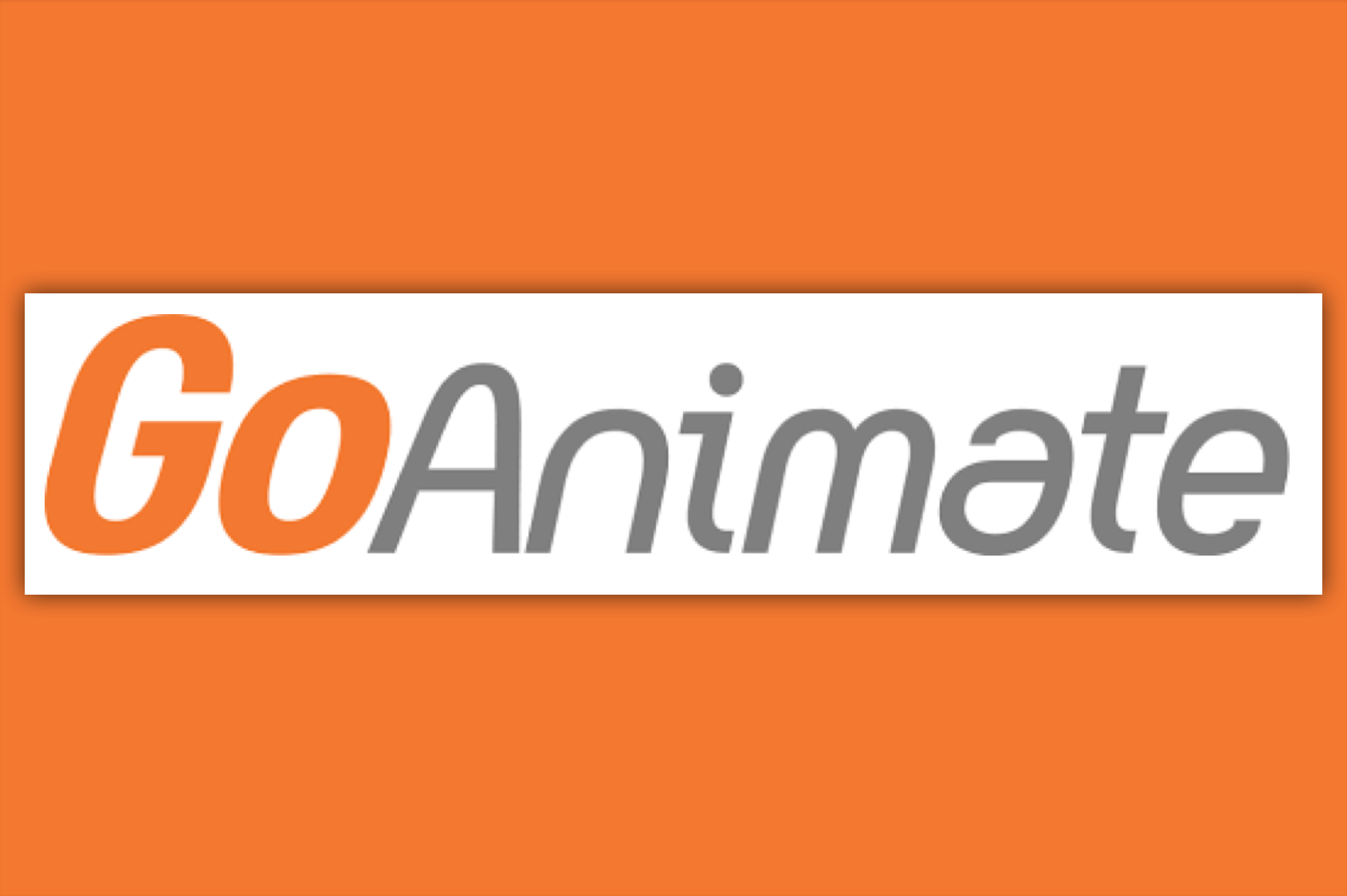 Idea: Have teens create their own videos about their favorite Banned Books.
DCL Partnership Program:
AUSM Book Club
Monthly book club for individuals with autism, other disabilities, and neurotypical individuals 14+
Facilitated by ISD 196 Special Ed Reading/Language Arts teacher
Participants vote on monthly theme (themes include classic authors, mystery, adventure, fantasy, and sports
Librarian assists with book selection (can pick any book, audiobook, etc that fits within theme)
All reading levels and formats
Dakota County Library was able to start on their own with a grant, hoping to continue on their own and engage with schools.
Partnership Programs: School visits
DCL has done a visit with ISD 917 which is a special education setting. Provided an intro to the library via Powerpoint, set up classrooms so they could get library cards, right away, had a behind the scenes tour, were able to make bookmarks on the 3d printer that students could take with them.
DCL has partnered with MOFAS (Minnesota Organization on Fetal Alcohol Syndrome). FAS presents similarly to autism in that it is spectrum disorder. MOFAS received a grant that allowed them to bring an afterschool group to the library for visits. DCL set up activities where teens worked on stop motion animation, 3-d printing, recording. DCL learned to be flexible to students' needs and interests and were able to connect with some students who weren't otherwise engaged by looking at their interests and connecting them to what they could do at the library. They were able to send out a visual schedule and other visuals ahead of time about how they were going to learn 3d printing basics and make a 3d printed fidget ring.
Youth Development
What can libraries to do help teens develop life skills. DCL and Dakota County schools are looking at having a career development, strength assessment tool called "Tratify" which Renee recommended because it is very visual, has a lwo reading level, and provides a 90 second assessment about strengths and interests and looks at what teens can do to build strengths.
Inclusive Strategies for Summer Reading Teen Program and in general:
Reconsider the name
Provide flexibility within the program
Promote alterative formats
Think beyond reading
Offer options for prizes (mix "younger" and "older" books so not a stigma to take a younger book.
Plan training to teen volunteers and library staff to let them know the program is inclusive, make sure open to people who are older, so know they are always welcome (students receiving special ed services up to age 21)
Consider offsite sign up
Leverage partnerships in promotion
Customize reading and learning experiences when can
Work with special ed teachers/programs to promote summer reading and other programs
Take the opportunity to ask for help, advice from community, schools, parents, organizations when have questions about how to best help. Think about how the library can connect people's needs to resources.
Get to know teens. When you know what they are doing in school, life, can help connect them to related resources. If it is class visit, if you know the class is going to take a boat ride, you could do something related to boats, or the river to help them get ready.
If you would like to see handouts, resources lists, let me know. Erin Zolotukhin-Ridgway